Who We Are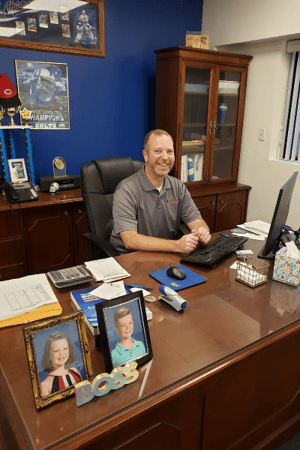 Hi, my name is AJ Karres, and I'm the owner of Advantage Water Conditioning. My dad founded the company in 1994, and I took the helm after his passing in 2016.
After attending both Perry Meridian High School and IUPUI, I now live in Greenwood, IN with my family.
What We Do
Our company is extremely passionate about water softeners and specializes in installing water softening systems. Throughout our blog, we have a lot of information about the importance of water conservation efforts, the benefits of soft water, and overall water safety.
Something we don't always blog about are the people behind the company and the things we are passionate about as citizens of the greater Indianapolis community.
How We Give Back
Being engaged with our Indy community is how we can say thank you for supporting our company and allowing us to thrive as your Indy Water Pros.
Over recent years, we have sponsored numerous community events, and we are interested in doing even more. In particular, we are drawn to events that support our area's aspiring athletes or benefit our military and first responder communities.
These are some of the community outreach projects we currently support:
We are co-sponsors of the Perry Meridian High School wrestling team's annual golf tournament to raise money for the team to compete at nationals.
We sponsored their first-ever golf outing to raise money for equipment and travel expenses.
We donate bottled water for the event—one of our area's most popular family festivals that celebrates Irish heritage through music, dance, cultural activities, and family fun.
We provided materials for a misting system to keep the animals cool during the hot summer months. One of our employees took time out of his weekend to install the system. (You rock, Brad Peters!)
If you know of a non-profit organization looking for additional support in the Indianapolis area, let us know at info@advatagewaterindy.com.